Patient Info
Patient Info
News in Media
Dr. Jae-sik Hur of S-PLANT Dental Hospital _ Incognito Lecture in Paris, France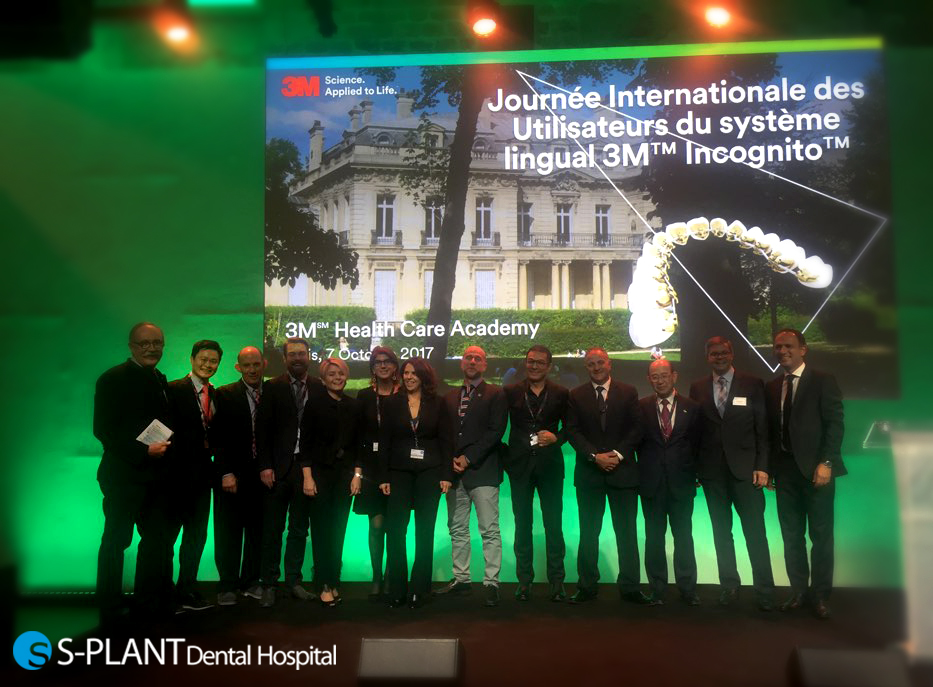 Dr. Jae-Sik Hur, head chef of S-PLANT Dental Hospital, attended as a lecturer held by 3M

It was held on October 7 at 【Salomon de Rothschild Hotel】 in Paris, France. Orthodontists
from many different countries spent quality time sharing and learning orthodontic cases and
information about lingual incognito braces.

Dr. Jae-sik Hur of S-PLANT Dental Hospital hold a PhD from Seoul National University,
he is certified by the American Board of Orthodontics (ABO). He was chosen as one of the only
two international lecturers of Incognito in Asia based on his various clinical experiences.
As a founder of first Incognito Global Training Center in Asia and international lecturer,
he gives lectures for orthodontist around the world and continues to hand down his know-how and
clinical experiences about orthodontic treatment.